Welcome to Last Shot, your one-stop destination for high-quality ammunition and same-day nationwide shipping! In today's blog, we're excited to shed light on one of the leading names in the ammunition industry – Black Hills Ammunition. As a trusted ammunition dealer, we proudly offer their premium products to our valued customers. Join us as we delve into the history, achievements, and strong relationship between Black Hills Ammunition and the military.
Company History
Founded in 1981 by Jeff and Kristi Hoffman, Black Hills Ammunition began its journey in Rapid City, South Dakota. The company's founders had a vision of crafting precision ammunition that would surpass the industry's standards. Their commitment to quality and passion for perfection quickly earned them a stellar reputation.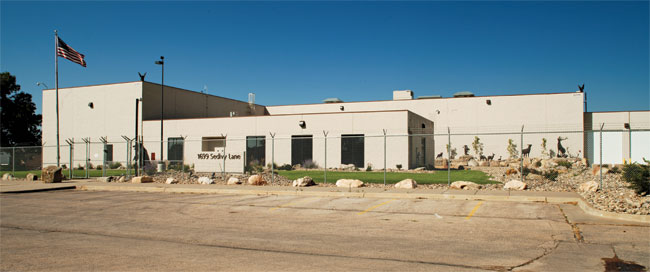 Black Hills Ammunition initially specialized in supplying high-quality hand-loaded ammunition for a variety of purposes, such as competitive shooting, hunting, and self-defense. Their dedication to precision and consistency set them apart, attracting the attention of discerning shooters across the country.
Excellence in Manufacturing
Black Hills Ammunition's dedication to excellence extends to their manufacturing process. Their state-of-the-art facilities boast cutting-edge machinery and employ stringent quality control measures to ensure every round that leaves their facility is flawless. By using only the finest components, such as high-grade propellants and premium projectiles, Black Hills consistently delivers ammunition that shooters can rely on.
Furthermore, their commitment to the environment is evident through responsible sourcing and eco-friendly manufacturing practices. Black Hills Ammunition is not just an industry leader; they are stewards of the land they call home.

The Military Connection
One of the defining aspects of Black Hills Ammunition's legacy is its longstanding relationship with the United States military. As early as 1986, Black Hills was recognized for its exceptional quality and reliability, leading to a significant contract with the U.S. Army Marksmanship Unit (USAMU). This collaboration opened doors to other military branches and government agencies.
The military's trust in Black Hills Ammunition stems from its consistent performance in demanding situations. Military personnel, including special operations forces and law enforcement units, rely on their ammunition to meet the most stringent requirements. Whether it's precision rifle rounds or duty-grade handgun ammunition, Black Hills consistently delivers, ensuring our brave men and women in uniform have the tools they need to fulfill their missions effectively.
Innovation and Achievements
Over the years, Black Hills Ammunition has continued to innovate and expand its product line to cater to a wide range of shooting needs. Their dedication to excellence has garnered them numerous accolades and awards, cementing their status as an industry leader.
Notably, their Match Grade ammunition has become the gold standard for precision shooting competitions. Renowned marksmen worldwide choose Black Hills for its consistency and accuracy, giving them a competitive edge.
Community Involvement
Beyond their achievements in the ammunition world, Black Hills Ammunition takes pride in being an active participant in the community. They support various shooting sports organizations, conservation efforts, and veteran causes, giving back to the people and places that have contributed to their success.
Conclusion
In conclusion, Black Hills Ammunition stands tall as a paragon of precision, reliability, and community engagement. Founded on a vision of excellence, they have established themselves as a trusted partner for shooters of all levels and earned the respect of the U.S. military.
At Last Shot, we're proud to offer Black Hills Ammunition's premium products, ensuring that our customers can experience the best in the industry. Whether you're a competitive shooter, a hunting enthusiast, or a member of the military and law enforcement, Black Hills has the ammunition you can depend on.
Thank you for joining us on this journey through the legacy of Black Hills Ammunition. Stay tuned for more informative blogs on shooting, ammunition, and all things firearms-related. Remember, when you need the finest ammunition with same-day nationwide shipping, Last Shot has you covered!